ESOP Finance
An ESOP can help you leave your business in the hands of those who joined you in making it a success. The ESOP Finance team at Synovus can offer thoughtful and objective insights to advise you on a variety of succession plans. If you then decide an ESOP is right for your business, we can draw on our partners at The ESOP Association and the National Center for Employee Ownership to craft an exit strategy tailored to you.
The right advice for a graceful exit
Synovus is dedicated to developing an exit strategy that honors the hard work you and your employees invested in your company. Our ESOP Finance team can guide you through every stage of the process, including:
Initial and second-stage transaction financing1
Mergers and acquisitions
Pre-transaction planning
Refinancing1
Repurchase obligation financing1
About our team
Brad Beard
Senior Director, ESOP Finance
770-751-4718
bradbeard@synovus.com
Brad is the Senior Director of the ESOP Finance Group and has been providing ESOP financing on behalf of Synovus since 2014. Brad began his career at Synovus in 1999 after graduating from The University of Alabama. He is also a Graduate of the University of Georgia School of Banking and an active member in both the ESOP Association and the National Center for Employee Ownership.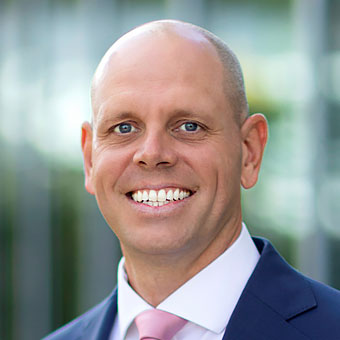 Kevin Suchecki
Senior Vice President, ESOP Finance
404-364-2739
kevinsuchecki@synovus.com
With over 18 years of commercial banking experience, Kevin has thrived in developing long-term and trusted relationships with his clients. Kevin has been engaged in the Synovus ESOP Finance team for 4 years, providing customized solutions to clients for their Employee Stock Ownership Plans (ESOPs). Industries served include manufacturing, distribution, wholesale, technology, healthcare, construction, and professional services. Kevin is an active member of The ESOP Association as well as the National Center For Employee Ownership.
Brandon Harrison
Senior Credit Risk Manager, ESOP Finance
404-364-2752
brandonharrison@synovus.com
Brandon provides credit risk management and underwriting support for the Synovus ESOP Finance Group. Before joining Synovus in 2019, Brandon spent over 15 years with SunTrust and Wells Fargo in credit underwriting/portfolio management roles supporting consumer, real estate, non-profit, government, middle market and large corporation clients across various industries. He graduated from Kennesaw State University with a BBA in Finance and has spent the past four years underwriting and managing Synovus's ESOP clients.
Important Disclosure Information
Subject to credit approval

Back
Contact us today to discuss your ideal exit.
We'll put you in touch with an ESOP Finance expert.